CBSE (Central Board of Secondary Education) schools recognises the significance of physical education and sports in the curriculum. CBSE Schools provide students well-rounded education that includes both academic success and physical wellness. At P.N National Public School, we place a strong emphasis on integrating physical education and sports within the curriculum. P.N National Public School (The Best CBSE School in Gorakhpur) understand the importance of sports and focus on the overall development of students.
To cultivate teamwork and general well-being among students, this blog explains the crucial role played by P.N National Public School in promoting physical education and sports among students.
The significant roles played by P.N National Public School in promoting among its students includes the following :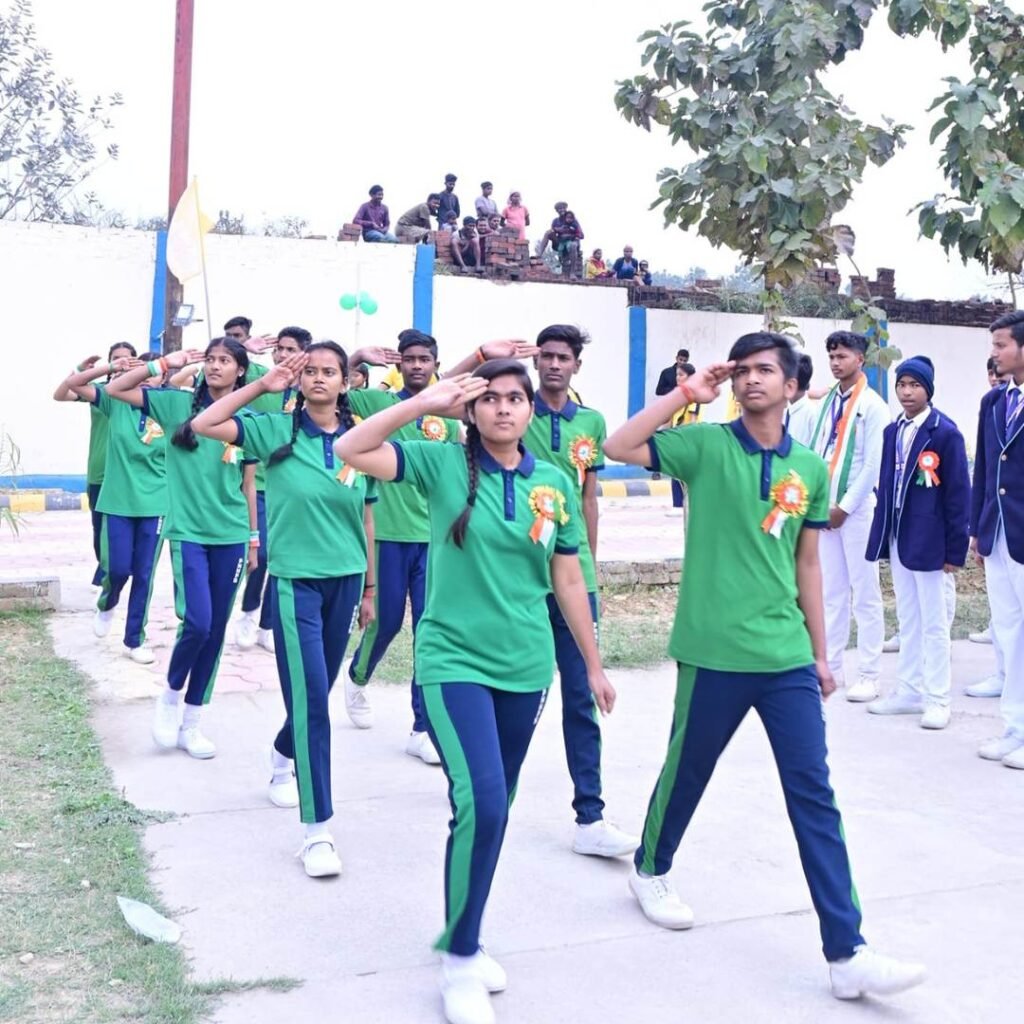 At P.N National Public School, we cover a wide range of informative topics that go beyond academic success. We focus on academic, physical, emotional, social development of students. We emphasize the holistic development of students to prepare them as well-rounded individual and equip them with the necessary knowledge, skills, and moral values.
2.Physical Fitness and Well-being:
We engage students in regular physical exercise, improving their cardiovascular health, strength, and stamina. Sports activities at P.N National Public School contribute to the development of motor skills and coordination among students. Our feature volleyball courts, Kho-kho, kabaddi courts, swings, slides, and see-saws playground activities contribute to flexibility among the students. We provide training in various sports, including cricket, football, basketball, swimming, athletics, and other activities like table tennis, badminton, and carom that encourage our students to develop critical thinking and decision-making skills.
3. Stress Relief and Mental Health:
Sports and physical activity helps to reduce stress and fosters mental health. Our school (Trusted CBSE school in Gorakhpur) focus on imparting physical education and sports for reducing anxiety, improving mood, enhancing self-esteem among students.
Our sports and physical education provide a platform for students to learn a variety of abilities. They learn teamwork, leadership, communication, problem-solving, decision-making, and time management skills, which are transferable to various aspects of their lives.
5.Competitions and Tournaments:
We encourage students to compete in competitions and tournaments held at the inter school, district, state, and national levels. We encourage our students to participate in inter school competitions and offer learning platforms to display their talents and allow them to compete against other from other schools.
Students gain valuable life lessons and character-building skills by participating in sport activities at P.N National Public School.We acknowledge that sports are essential for character development. We encourage virtues like self-control, good sportsmanship and fair play among our students.
Students interested in pursuing careers in sports are guided and supported by teachers at P.N National Public School. We assist students in discovering their potential in the sporting world, where our mentors offer guidance on careers in sports and help them to explore their potential in the field of sports.
P.N National Public School, Gorakhpur promotes physical fitness, mental health care and social interaction. We not only focus to the student's overall well-being but also enhance their motor skills, cognitive abilities, and social skills. We offer a balanced approach to physical activity, allowing students to choose activities that resonate with their interests and abilities. It is advised for parents to select a CBSE school in Gorakhpur that gives a strong emphasis on sports and the overall educational philosophy.