Give your child the 𝗚𝗶𝗳𝘁 𝗼𝗳 𝗘𝗱𝘂𝗰𝗮𝘁𝗶𝗼𝗻
and a 𝗕𝗿𝗶𝗴𝗵𝘁 𝗙𝘂𝘁𝘂𝗿𝗲
.
𝗔𝗗𝗠𝗜𝗦𝗦𝗜𝗢𝗡 𝗢𝗣𝗘𝗡 for 𝗕𝗼𝘆𝘀 & 𝗚𝗶𝗿𝗹𝘀 from 𝐍𝐮𝐫𝐬𝐞𝐫𝐲 𝐭𝐨 𝐜𝐥𝐚𝐬𝐬 𝐈𝐗 𝐚𝐧𝐝 𝐗𝐈.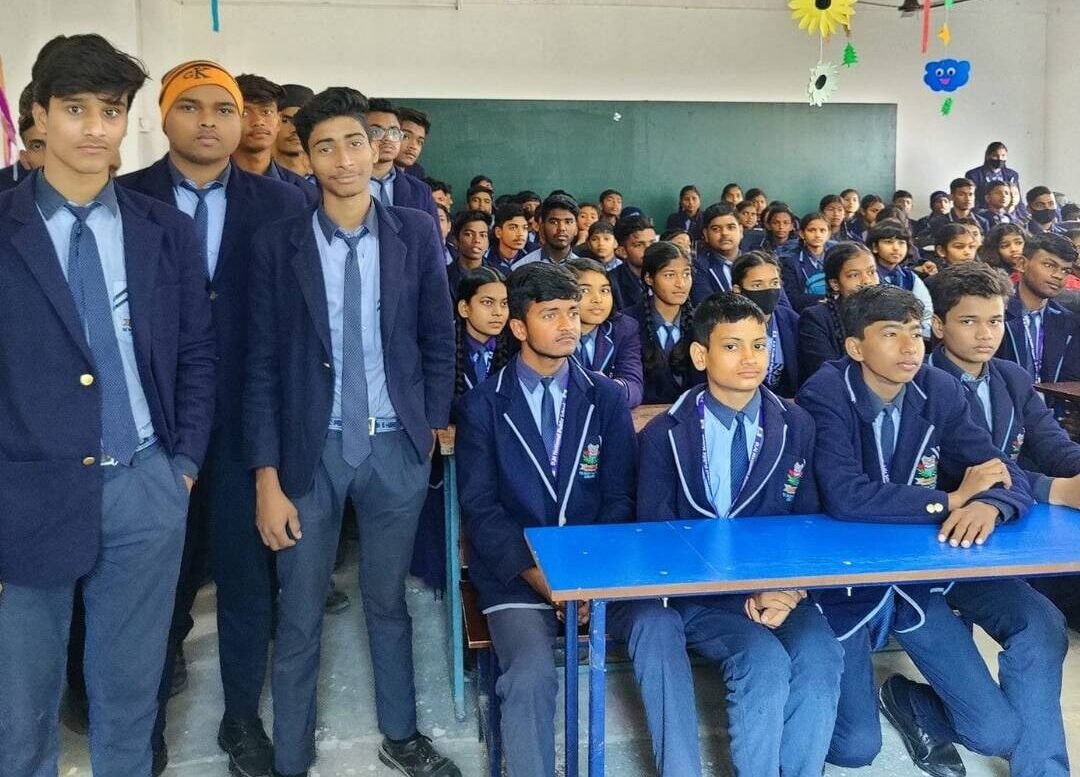 With the Boards, we also prepare students of Class 9, 10, 11 and 12 for IIT/NEET. We welcome all students who are willing to take admission in IIT or NEET and make his/her career as engineering and Doctors profession. Your aspirations & dreams are precious for us. We just want to ensure you that at P.N. National Public School we will guide you at every step to reach your destination with a highly experienced & committed faculty team. It is the best place to embark your journey of JEE and NEET entrance examination. We always guide aspirants with right approach having blend of concentration, proper time management & understanding fundamental concepts as these are essential key points to crack IIT-JEE/NEET Main & Advanced.
Advantages of Hybrid Program
The hybrid Program model's main benefit is that it gives students more freedom and control over their education. The classroom and coaching teaching may be used as a tool rather than the main source of information in this paradigm, giving students access to a larger selection of materials as they get ready for exams. The use of educational technology can help students strengthen their weakest areas and track their development in a much more thorough way. The students can crack IIT/NEET with their academic studies/Boards at P.N. National Public School.
Why only IIT/NEET? The students of P.N. National Public School also taking classes of competitive Government exams just like CUET, CA, CS, NDA and NIFT. At the P.N. National Public School, we prioritise giving our students a well-rounded education that goes beyond the traditional academic programme. We are aware of the significance of competitive exams and how they might aid learners in achieving their academic objectives. To help students who are interested in studying for competitive examinations like the IIT, NEET, and others, we provide specialised lessons. These courses are created to provide students the skills and information they need to ace these examinations and get into prestigious universities.
Students receive individualised attention and coaching from our knowledgeable and experienced staff members in order to aid in their development of a thorough comprehension of the subject matter.
To make sure that students are completely ready for the demands of the competitive examinations, we employ a range of instructional methods, such as lectures, group discussions, problem-solving sessions, and mock tests.
We are aware that every student has different learning needs and talents, and we adjust our strategy to suit each one of them. Our objective is to provide students the self-assurance, abilities, and information they require to succeed in competitive tests and realise their academic objectives.
We provide special classes for CUET, CA,CS, NDA, NIFT and other Government Exams.
Take Admission Today and be a Future Leader